FATHER'S HOUSE, FREIBURG, GERMANY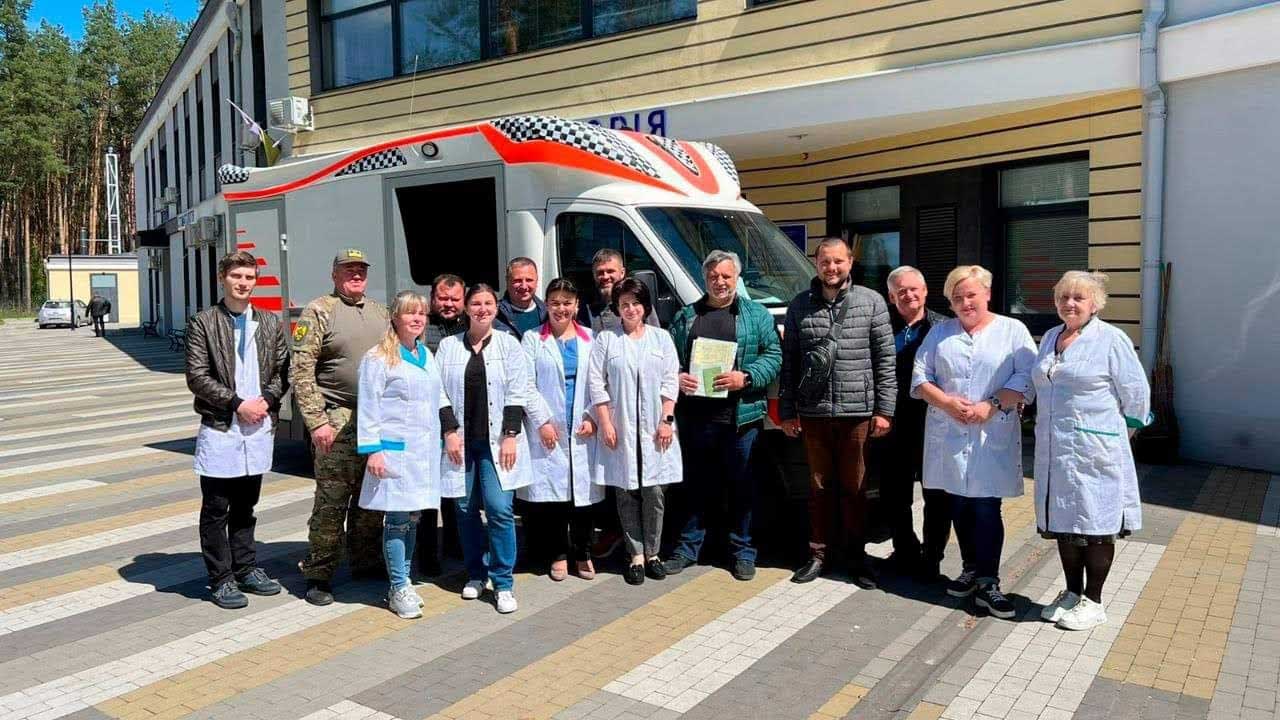 Another group housing alternative was being pursued but that too reached a dead end. So now it appears the most viable option is to get a series of houses or apartments and break into small groups. Father's House already has within its' family groups' with a mom and dad and 8 to 10 children. They would just move separately in those units. Oleg's orphanage has a plan now worked out with Roma on how they could break into units.  The two nonprofits in Freiburg are very actively pursuing this concept and looking for suitable places. Father's House has been very blessed by funds to be ready to move at virtually a moment's notice.
We are using some donation funding to cover many expenses – such as gas for things like transporting children and caregivers between the refugee camps and for outings,  and distributing the weekly donated bread and dairy products, etc.  While basic food is provided by local government in Freiburg, many of the children have special dietary needs, plus we need to add in fresh fruit and vegetables.  Father's House wants the children to have as rich and full a life as possible despite being refugees. Examples of things they are doing are celebrating birthdays and recognizing successes, and motivational gatherings of children and caregivers where everyone sits over pizza to talk and to share about both struggles and victories. Also,  for Father's House to have funds in hand for emergency trips to the doctor, and for immediate medications.  Understandably, because Father's House is such a large and diverse group of children, many needs unexpectedly come up and they need funds on hand to cover those.  They are short of caregivers so they don't have much time off.  Rest and recovery time for caregivers is essential for them to recharge.
Meanwhile, in the refugee camps, the weather is warmer and the children are able to be outside playing with the new equipment purchased for them from donations. It will soon be summer vacation from school work (two photos of children in classrooms at refugee camps). Summer programs are being planned.
Father's House has had to work at preparing schooling options for the fall. Children and adults have had German teachers come in to teach them the language and it looks like a portion of the children will be attending German school.  The remainder will do virtual Ukrainian school.
A group called Polish Women's Solidarity had a campaign to provide children's books to displaced Ukrainian children. There was great excitement the day a large number of books arrived for Father's House children – these books traveled around 1500 km to reach them (see a photo of the children and Roma holding books).  This group also prepared a digital media library for Ukrainian children and young people.
Local volunteers continue to come and bless Father's House with their time and skills, and to entertain the children. A group of hairdressers have been cutting the hair of both adults and children. And some lady clowns come very regularly to make the children laugh at their antics.
Father's House has music and drama teachers who came with them and they have a singing group called 'Singing Hearts'. In one of the photos they are performing at a concert held in Freiburg for peace and support of Ukraine. Wherever they get a chance to perform, they share God's love.
Roma has instilled in the children they all need to be a blessing to Freiburg, which has welcomed and helped them so much. Wherever they go, they are to keep an eye out for trash to pick up and to freely give out smiles. Recently there was a clean-up day held by the city of Freiburg and Father's House children and caregivers were out in full force to take part.
Another photo is a group of 4 girls – the Tsarenko sisters. They are all graduates of Father's House. Lena on the far left works in a seniors home one of the helping non profits has. The other three, Valentina, Vika and Natasha, are caregivers for Father's House children, working long hours.
There have been such wonderful stories of children in Canada and the US being very moved by the Father's House children having to be refugees – money boxes being emptied, chores done to make money and bake stands. Included is a photo of a group of girls from a school in Colorado who baked and sold their wares – enough to buy a keyboard and speakers, which are now being used for outdoor morning exercise sessions, theater, and worship at church. Thank you to Abby and her friends, and all the other children who have given out of generous and tender hearts.
Father's House has a lot of talented children who really like to sing and are eager to have music lessons. They love to perform in the weekly Sunday services (the precious time where they gather and are together from all the camps).
FATHER'S HOUSE IN PETRIVSKE VILLAGE, UKRAINE
As you know from previous updates, the buildings have miraculously not sustained damage. There is a team of men who worked at Father's House who have remained there and they are providing meals and accommodation to refugees passing through and to people whose homes were destroyed.
A team of men came to stay at Father's House while they distributed humanitarian aid to isolated villages and to help fix up homes that have been damaged.
One of the nonprofits helping Father's House in Freiburg, City Mission, purchased an ambulance and medical equipment and donated them to Petrivske Village – photo is included.
Thank you for your support and prayers. Roma and family and all of Father's House, adults and children and those under their care, really need them. The continued top needs continue to be accommodation, more caregivers and strength to get through this.  Enjoy the photos!
God bless you!
Anne
​
Click any image to scale up.